How To Respond To Google My Business Reviews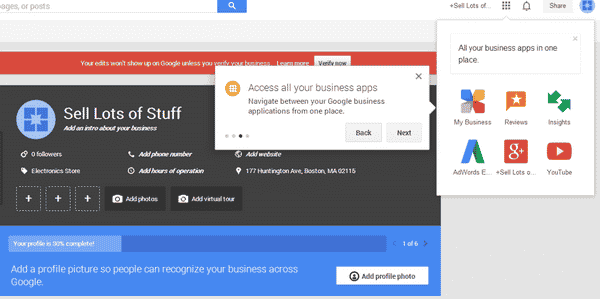 In today's online world, customer reviews are a top priority. Through the widespread use of social media, as well as through platforms explicitly dedicated to commercial reviews from customers, many people are now empowered to post their opinions, impressions, and experiences with their business transactions.
The importance of review has grown to such a level, that reviews of an establishment, business or service could ultimately make or break the business itself.
Recent reports suggest that well over 90%  of consumer make choices based on the online reviews they read.
What does this suggest for you as a business owner? In short, it means that you will need to generate positive reviews to boost your profitability, enhance the trust of your clients and become successful.
Google, the web's leading search engine is the go-to portal for the vast majority of people accessing the world wide web daily in most countries. Chances are, your journey to this very page started from your Google homepage! The company is well-aware of the importance of business reviews, so they came up with "Google My Business", a set of free and user-friendly tools that allow organisations, businesses, and institutions to get a clear idea of their reputation and online presence across Google and its related features. Customers can also leave reviews through those channels, affecting the online status of your business for better or for worse.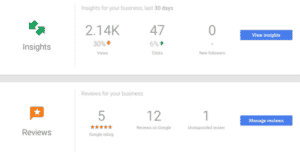 How can you make a difference? Never underestimate the importance of responding to reviews, the right way. In other words, the way you respond to positive or negative reviews alike matters a great deal. As a business, replying to positive customers show that you value the feedback of your clients and are thankful for their support. In much the same way, responding clearly and professionally to negative reviews will not only show visitors that you take feedback seriously, but you may also be able to turn a negative review around by allowing readers to check out your respectful and well-informed reply.
Responding to "Google My Business" reviews, step by step.
Click on the top left corner dashboard menu and select "All Locations."
Find your location and select "Manage Location."
Head to the "Reviews" section and hit "Manage Reviews."
– At this point, you will be able to read and reply to reviews. Simply click on "View and Reply" to leave a comment on each review.
What to write when you respond?
Keep reading for some advice that might help your brand appear more focused and professional under any circumstance.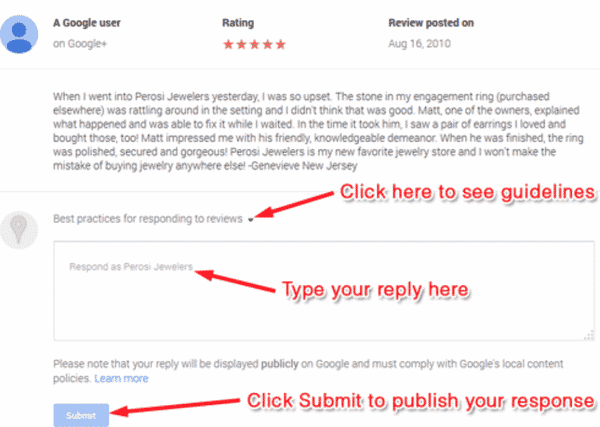 A few simple tips:
– Keep it short: long rants don't look good for your business, and they may look unprofessional. Try to fit everything within 150-250 words, at the most. The ideal reply would range anywhere from 10 to 80 words unless you have to address any specific issues that beg for a longer reply.
– Watch your grammar: For many customers, poor grammar and punctuation is a red flag. Good writing standards can show how much you care about your business and reputation.
– Politeness: always be polite and respectful, and when replying to negative reviews, avoid being condescending or aggressive. Even when you feel insulted, don't strike back: this isn't kindergarten!
– SEO: take the opportunity to mention your business name and relevant industry keywords. For example, a savvy restaurant owner would reply to a positive review with particular attention to relevant keywords and search terms.
"We're glad you enjoyed your experience at Jack's, the go-to Lobster restaurant in the Soho area!"
This simple comment was warm and friendly, but it also covered some valuable information: it highlighted the name of the business, the nature of the business (a restaurant), the specialty of the restaurant (lobster) as well as the location (Soho) of the business.
Replying to positive reviews
When commenting on positive reviews, be personable and enthusiastic, yet retain a professional vibe. When possible, address the reviewer by name (or username). Brief statements such as "Hi Jim, we are delighted that you enjoy our service, and we look forward to having you back" will go a long way.
By replying to positive reviews, you can kickstart a more genuine relationship with your clients.
Replying to negative reviews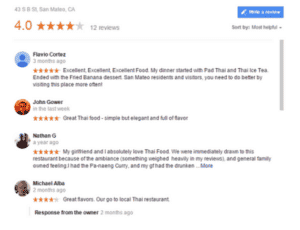 When you reply to negative reviews, you simply can't afford to lose your temper or argue with the customers, even in the face of the rudest, most delusional comments out there. If you are dealing with a customer who is just not happy with your services/products, be respectful about it. There are ways to express regret, without admitting guilt. Statements such as "We are sorry that our menu wasn't to your taste" or "We regret to hear your experience with us wasn't to your satisfaction" are great answers that highlight that the fact that the user had a bad experience doesn't necessarily mean that the business is at fault. Opinions are opinions, and the best thing you can do is to answer respectfully.
If you come across a negative review that aims to slander your business or even spread false information, take it as an opportunity to reply with intelligence, politeness, and clarity. Feature cool hard fact, information, reference links and other details for all to see that you are better than that! Simply put, if you post a good reply, the bad reviewer will look unprofessional, and you will have the chance to show off the professionalism of your business.
Having said that, don't make the mistake to assume that all bad reviews are wrong. Take the opportunity to seriously consider the negative feedback and see if it has any merit. A legitimate negative review can be a hit, but also a way for you to notice whether there's something wrong in your business, which needs to be addressed to improve the quality of what you offer and your public ratings.
https://www.seotraininglondon.org/wp-content/uploads/2018/02/SC-04.png
459
600
Danny Richman
/wp-content/uploads/2016/08/SEO-Richman-Logo.png
Danny Richman
2018-02-20 16:57:01
2018-02-20 16:58:29
How To Respond To Google My Business Reviews