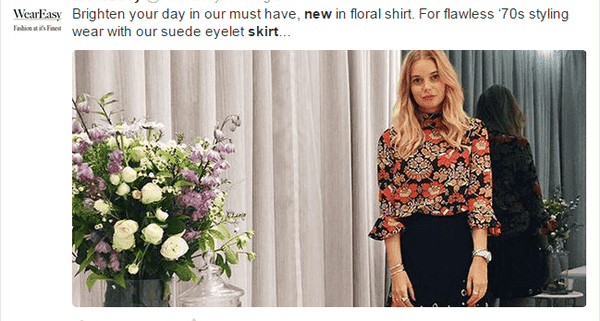 If you look at the social media feeds of most businesses you will see a series of posts that typically fall into one of the following categories:
1) Promotional posts (Please buy our new product!)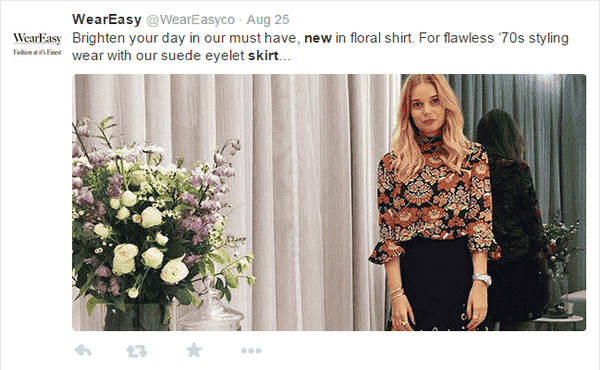 2) Company news (We just moved office!)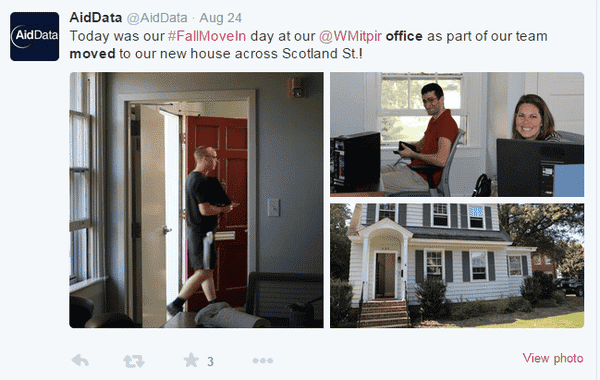 3) Content posts (Check out this funny cat video on Buzzfeed!)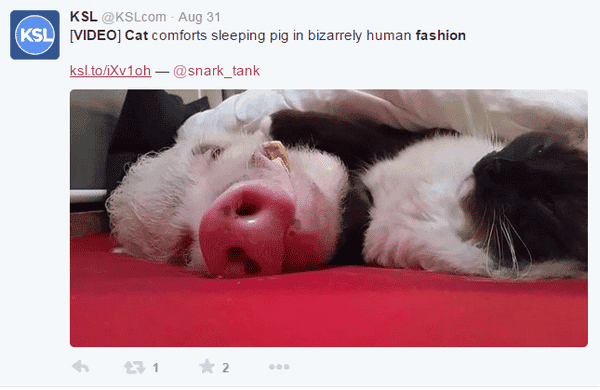 If your objective of using social media is to generate new followers or customers, none of these posts are likely to help you achieve that goal. Your followers are unlikely to be interested in your company news and they probably don't want to see your advertising in their social media feed. When you link out to content on a third-party website almost all of the benefit will go to the third-party website.   
Create fresh, engaging content on your own website
The most productive use of social media is when you can link directly from your Twitter or Facebook page to engaging, fresh and shareable content on your own website. Not only does this drive traffic to your site, if your followers decide to share your content with their friends or followers you gain even more traffic and links to your site.
If you have ever attended one of my SEO training courses you will know that getting links and shares to your website or blog is the main factor that determines how prominently your site will rank in Google's organic search results.
Who's got the time?
When you're running a business or marketing team it can be difficult to find the time to come up with fresh content for your blog. It's even harder to come up with engaging ideas that people will actually want to share.
If your website is built on WordPress I want to show you a quick and easy way to create fresh content on your blog in just a few seconds.
What you will need
Before we start, you will need to install a few free or cheap plugins for your WordPress website or blog.
1) Install the 'Lazy Post Plugin' from Envato Market (GBP £11 or USD $17 one-off cost)
2) Set-up a free account at Buffer.com
3) Install the free 'Buffer My Post' plugin
(I receive no benefit from recommending the products or services listed above.)
How it works
Step 1) Find some content on a third-party website you think will be of interest to your followers.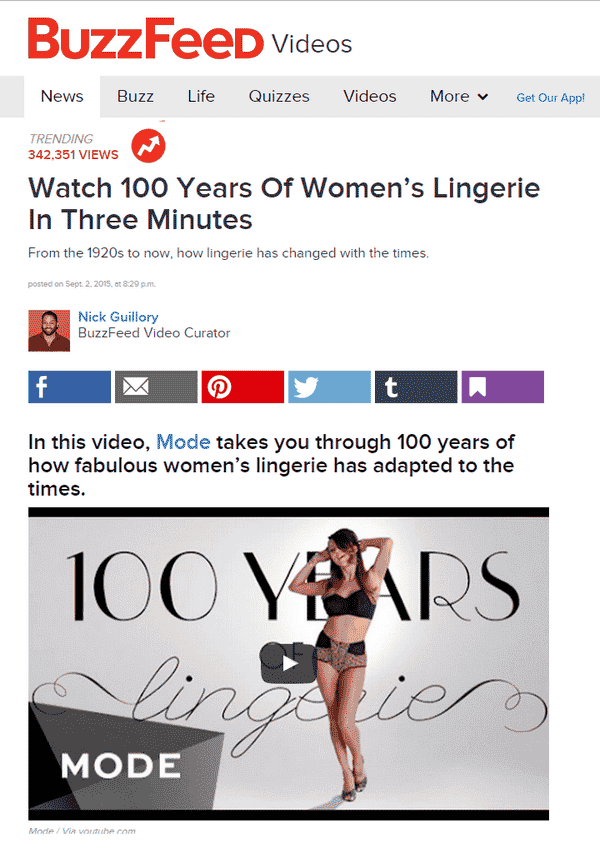 Step 2) Click on the 'Lazy Post' bookmark in your browser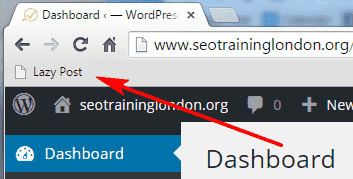 Lazy Post will then ask you to select the title, images and a few lines of text from the original content and automatically include a link and citation back to the original source. You can add a few words of unique text with your opinion on the article.
Choose the title: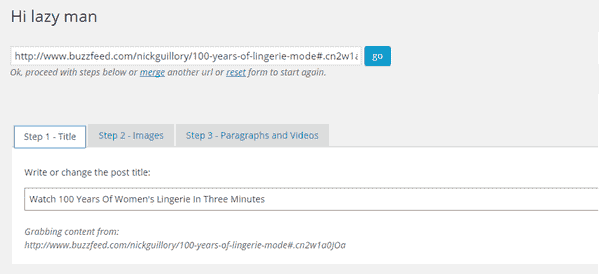 Choose some text and images/videos from the original content: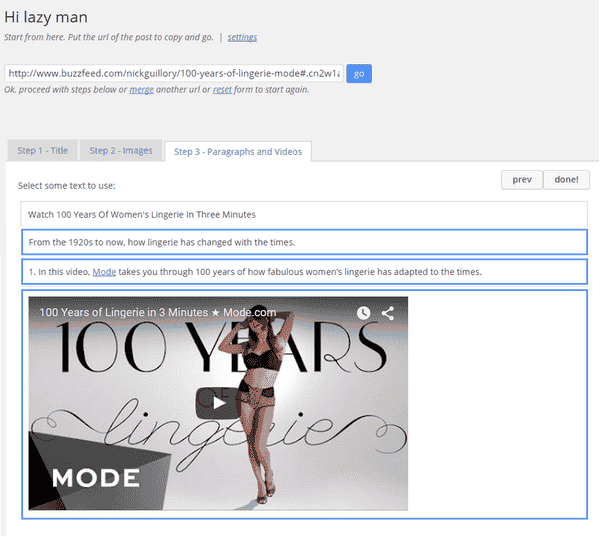 Step 3) Click "publish" to post the content on your own website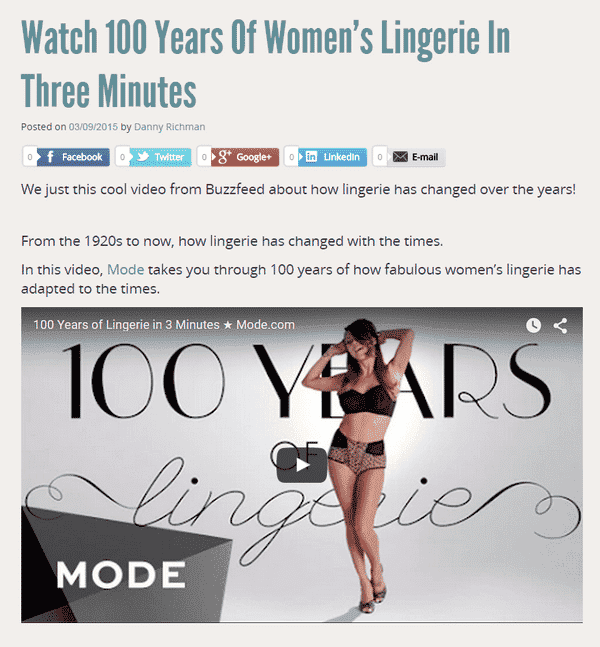 Step 4) The 'Buffer My Post' plugin automatically sends your new post to Buffer.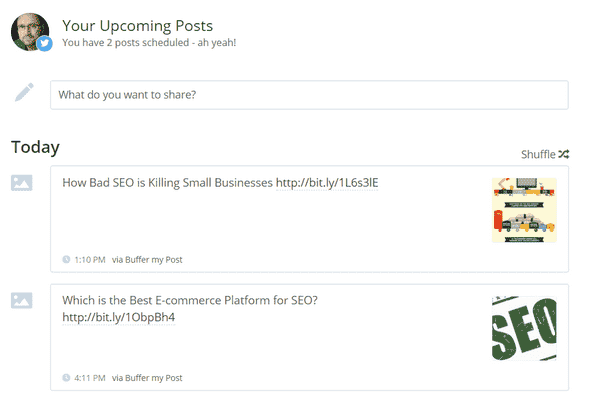 Step 5) Buffer then automatically posts your new content on to Facebook, Twitter, Google +, LinkedIn and Pinterest at the time your followers are most likely to be online.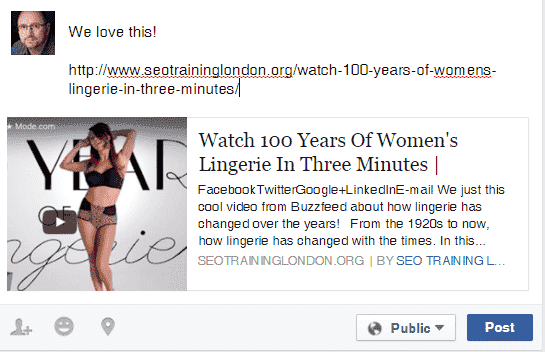 Step 6) The "Buffer My  Post" plugin will automatically re-post your content at regular intervals to make sure that all of your followers have an opportunity to see it.
Watch this 80-second video to see how quick and easy this process is to implement:
Could it get any easier?
Now, when your followers decide to engage with this content they have to come back to your website, not a third-party site. If they decide to share that content with their friends and followers they are sharing a page on your site. That means more links, shares and traffic for you using a process that took us less than 30 seconds to complete.
Start Lazy blogging today!

If you want to learn more about digital marketing, follow me on Twitter Follow

https://www.seotraininglondon.org/wp-content/uploads/2015/09/sell-post.png
370
600
Danny Richman
/wp-content/uploads/2016/08/SEO-Richman-Logo.png
Danny Richman
2015-09-03 13:50:46
2016-09-15 10:32:14
How not to Waste Time Using Social Media for your Business