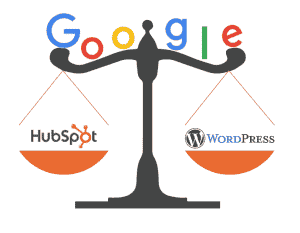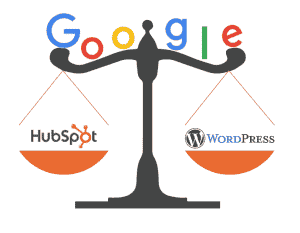 If you are involved in digital marketing or own a business that uses digital marketing to promote your products or services, you could have hardly failed to have become aware of HubSpot.
What is HubSpot?
HubSpot is an inbound marketing software platform that aims to "help companies attract visitors, convert leads, and close customers". Founded by Brian Halligan and Dharmesh Shah in 2006, HubSpot claims to have grown to a global organisation with 15,000+ customers in more than 90 countries. Surprising and impressive growth for a company that claimed, only three years prior, to have just 6,000 customers in 46 countries.
What does HubSpot cost?
A HubSpot Pro package costs £6,720 ($9,600) per year plus an additional mandatory "onboarding fee" of £2,100 ($3,000).  If you require the additional HubSpot technical support option, that will set you back another £3,000 ($4,200) per year. A grand total of £11,820 ($16,800) in your first year alone. Any individual consulting or on-site training costs extra.  
At this price,  you would expect HubSpot software to provide a solid and provable return on investment especially when compared to free CMS platforms such as WordPress.
In comparing their own platform with WordPress, HubSpot claim, "HubSpot has its roots built in SEO. HubSpot's COS and blog were built around changes that Google made to their search results and upcoming trends in this industry including social search and responsive design. HubSpot consultants also work on an SEO strategy with you so when Google's algorithm changes, you have an expert telling you how to adjust your marketing strategy."
In an attempt to see whether HubSpot's claims match the reality, I conducted the following research to test the SEO benefits of HubSpot over WordPress.
Methodology
Step 1) Collate the sample sites
The first step was to get a large enough sample of websites using each of the platforms. With the excellent tools at BuiltWith, I extracted a sample of 1,000 UK-based websites using each of the CMS platforms.
Step 2) Check each site's Domain Authority
While there are many variables that determine how prominently a website ranks on Google, Moz's 2015 Search Engine Ranking Factors Survey shows that domain-level link features provide the highest correlation to improved rankings on Google.
I looked up the Domain Authority of all 2,000 sampled websites to ensure that I was only comparing sites with similar levels of trust and link authority.
Step 3) Check each sites' Google rankings
Using Ahref's excellent Position Explorer tool, I extracted the number of separate keywords for which each website was ranking on the first page of Google UK.
There is little achievement in gaining a first page Google ranking for the name of your own business, brand names or contact details. I therefore excluded any keywords for which there was little or no competition.
Step 4) Check the number of indexed pages for each sampled site
To ensure a fair comparison, I looked up the number of pages that Google UK had indexed for each of the sampled sites. A site with 10,000 pages will naturally rank for more keywords than a site with just 10 pages. 
Step 5) Calculate the Ranking Ratio
To determine the proportion of top 10 keywords relative to the number of indexed pages, I divided one by the other. This gave me the sites' Ranking Ratio.
Step 6) Remove any outliers
Finally, I removed 3 sites from the sample with a Ranking Ratio far outside the range of other sites of an equivalent Domain Authority.
Step 7) Compare the sampled sites
I then grouped all of the sampled sites sharing an identical Domain Authority and compared the average Ranking Ratio for each platform. I only made a comparison if there was a sample of at least 30 sites of the same Domain Authority using each platform.
The results
As you can see from the table below, this analysis pitched HubSpot against WordPress in 15 separate ranking competitions.
Domain Authority
HubSpot Avg. Ranking Ratio
Wordpress Avg. Ranking Ratio
Winner
Average
12.30
48.69
WordPress wins 13 of 15.
Average increase in ranking of 395%
17
14.07
61.15
WordPress Wins
18
15.70
19.29
WordPress Wins
19
16.89
27.19
WordPress Wins
20
8.96
58.65
WordPress Wins
21
11.50
11.28
No clear winner
22
19.98
8.02
HubSpot Wins
23
15.11
32.84
WordPress Wins
24
8.42
50.26
WordPress Wins
25
8.29
41.85
WordPress Wins
26
11.09
17.50
WordPress Wins
27
6.26
143.28
WordPress Wins
28
6.76
16.25
WordPress Wins
30
19.78
20.56
WordPress Wins
31
10.87
15.67
WordPress Wins
32
10.86
206.62
WordPress Wins
In 13 out of 15 of these competitions, WordPress achieved a higher Ranking Score than HubSpot. In fact, WordPress averaged almost four times the number of first page Google UK rankings relative to the number of indexed pages. In only one competition did HubSpot beat WordPress by any statistically significant margin.
This research shows that, on average, HubSpot sites ranks significantly less well than WordPress sites of an equivalent Domain Authority.
You can view the raw data here.
Conclusion
HubSpot will claim that their platform offers more functionality than WordPress and is not simply a tool for improving a site's organic Google ranking.  While this may be true, many of the additional features available in HubSpot are also available for WordPress at a significantly lower cost (or free) using a number of third party tools and plugins.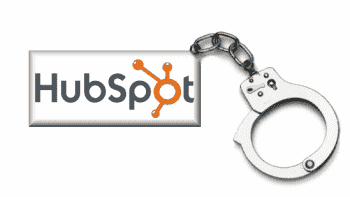 Should you later decide that HubSpot failed to offer a good return on your investment, the process of migrating away from their platform involves a considerable amount of detailed technical work that will need to be carried out by a skilled developer familiar with their platform.
Any content you created on the HubSpot platform will then need to redirected to your new CMS with some inevitable loss of page authority caused by the redirection.
You may, effectively, be forced to choose between maintaining your current Google ranking or continuing to pay your HubSpot subscription forever.
Response from Dharmesh Shah, founder of HubSpot
In the interests of balance, I contacted Dharmesh Shah, the founder of HubSpot and received the following candid response (edited for brevity):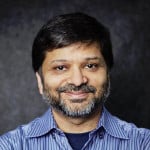 "WordPress and HubSpot are solving two very different problems.  WordPress is an open source CMS (which it does a really good job at) and HubSpot is a marketing platform that helps companies grow.
HubSpot's primary offering is a marketing platform and suite of tools built for SMBs.  It is indeed possible to reproduce a lot of what HubSpot does by piecing together free or near-free tools.  But, that takes some skill, experience — and time, none of which are free.
From an SEO perspective, we have been mindful of building for that when creating our CMS, but there is a lot that goes into SEO, and it's changing quickly, so not sure that we have it completely right either.  
I do not refute the data you've collected — but I do wonder about the following:
a) Is it possible that the correlation you are seeing is the people/companies that choose WordPress are more sophisticated vs. the people/companies that choose the HubSpot CMS?  That is, it may have little to do with the tool — and everything to do with the sophistication (SEO and otherwise) of the companies.  
b) I wonder whether the number of pages should be that significant a factor — since you're trying to measure the "SEO-ness" of the tools.  Why should a given tool get less of a score simply because the site has more pages?  The goal is not to have the highest "density", the goal is to draw visitors (and convert them to leads/customers).
In any case, thanks for putting in the work.  I'll be sharing the article with my team and see what we can do to make the HubSpot CMS be even better.
Cheers,
Dharmesh

As previously stated, I fully accept that HubSpot is more than just an SEO tool. I don't however accept that the skill and experience required to use the alternative, low-cost tools are any more than could be attained with the same amount of mandatory and costly training required of HubSpot's customers.
While HubSpot may not be just an SEO tool, it is nevertheless a tool intended to help businesses succeed at inbound marketing. Having great content that is visible to search engine users is surely an integral part of any inbound marketing campaign?
A 2014 study by BrightEdge found that organic search drives the most traffic to B2B and B2C websites, trumping all other non-organic search channels, including paid search (10%) and social (5%). If your marketing platform performs poorly at driving organic search traffic, you might need to question how effective it will be at really helping your business to grow.
Dharmesh wonders whether it's possible that WordPress users may be more sophisticated than those who chose HubSpot. Many of the WordPress websites included in the sample are owned by little more than hobbyist bloggers. You might, in fact, wonder whether businesses with £10,000+ to spend on software would be more, not less, sophisticated than those using a free CMS platform.
Dharmesh also questions my decision to divide the number of ranking keywords by the total number of indexed pages. He asks why a tool should get a lesser score simply because the site has more pages. 
In fact, the WordPress websites in the sample had, on average, almost twice the number of pages compared to HubSpot sites. Had I chosen to completely ignore the the number of indexed pages, as Dharmesh suggests, HubSpot would have not won any of the ranking competitions at all.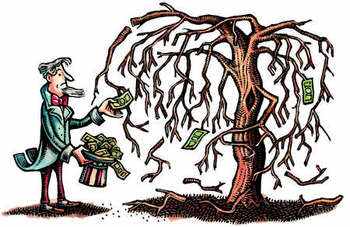 My research doesn't show that HubSpot software is the cause of these sites relatively poor ranking. It does however show a very strong correlation.
If HubSpot are going to claim, "our consultants will work with you on an SEO strategy", you might have hoped that this strategy  (for which you will have paid a considerable premium) was proving more effective than simply installing a free copy of WordPress software.
If HubSpot really has "built its roots in SEO", one must ask the question as to whether those roots have been planted in a nutrient-free compost.
Please note: I do not receive any compensation, financial or otherwise, from any of the businesses mentioned in this article.
If you would like to learn more about Digital Marketing please follow me on Twitter @DannyRichman
https://www.seotraininglondon.org/wp-content/uploads/2015/11/hubspot-vs.-wordpresssm2.png
233
300
Danny Richman
/wp-content/uploads/2016/08/SEO-Richman-Logo.png
Danny Richman
2015-11-15 11:18:53
2016-09-15 10:31:04
£10k HubSpot or £0 Wordpress – Which ranks better on Google?