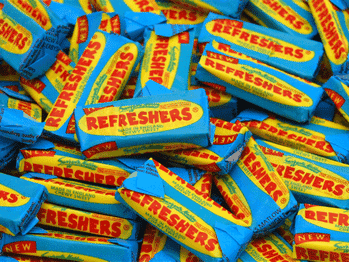 In addition to my work with clients, I also volunteer as a mentor and workshop facilitator at the Prince's Trust helping young people to start their own business. This post, from one of those young people, Harry O'Reilly describes his experience of learning SEO and successfully applying it to his online retro-sweet business, Lolly's Sweet Treats.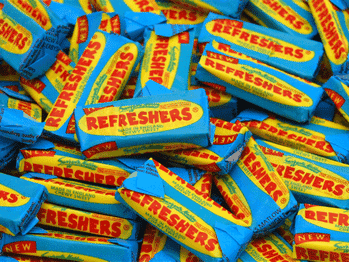 "
Refreshers. The Retro Sweet that was a permanent fixture in pick and mix bags throughout the 80's. That iconic Blue and Yellow wrapper. The distinctive smell of lemons as you tore it off to reveal a glistening yellow chew. The residue sherbet that fell out leaving a white dusty residue down your school uniform. It is this trip down memory lane that inspired me to start  Lolly's Sweets my very own Retro Sweet Shop. 
Build it and they will come?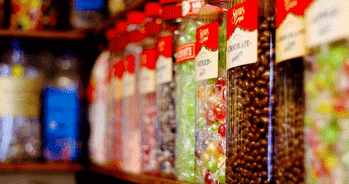 The yearning for nostalgic old-fashioned sweets among the general public is at an all-time high. I naively thought that the nostalgic memories and the rising popularity of old fashioned sweets would be enough to sell these childhood classics. That my first foray in to the business world would be as simple as producing a website, sitting in my new home-office and watching the customers come to me. How wrong I was.
If people see their favourite tuck shop treat, the chances are some of those will buy them. Novelty and nostalgia have a strong selling prowess. But in a world where a high volume of retail therapy is done through online shopping and with the confectionery industry being one of the most saturated industries within the UK, how was I going to reach my customers?
Not a problem. I believed Google would automatically find me and push me to the front of the queue in front of my established competitors. They'll see that my offering is more premium whilst still competitively priced. It would systematically realise, I not only sell Refreshers, but a whole range of Retro Sweets, American Candy and gifts that people must want.
As lovely as this would be, it is not the case. I realised that I needed to learn a process known as Search Engine Optimisation. A process whereby Google searches the world wide web, seeking pages that are relevant…. via its own algorithm. Such a technical sounding word, the mere mention of it sent shivers down my spine (and not the type you get when you eat a Fizzy Cola Bottle!!)
I'll be honest. At first it all seemed extremely daunting. The self-doubt kicked in as I.T. was never my thing at school…it wasn't even mandatory to learn how to use a computer. Surely there must be an easier way? I soon learned that SEO was a softer way…at least on the bank balance!
Learning Sweet SEO
When explained to me, SEO I was told, is essentially comprised of 3 steps; Keyword Research, Content Writing and Link Building. To try and go in to any detail would not be possible in an article such as this. Each really does deserve the respect and time they demand to grasp each individual one.
Keyword Research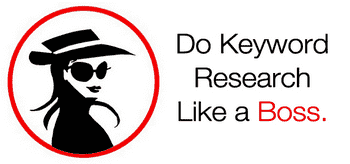 To summarize however, Keyword Research is essentially understanding how people would find a business like mine. What terms do people use that Google will then seek out? How often is each term used? Are certain terms relevant to my business in my opinion only? Strangely Refreshers was one such term as it is also used by Universities for those infamous September Parties for those returning after their Summer Holidays. This process was the first step in understanding how to reach my customers.
Fortunately, Google offer assistance via their Keyword Planner tool, to give me an idea how often each term is used. Once I discovered the most relevant terms, using tools such as MOZ allowed me to see where the gaps in the market were for my terms. Left to my own devices I would have probably used terms that I wouldn't ever stand a chance of ranking for. Through an algorithm of their own, MOZ tells you how hard it is to rank for each term,
On-page Optimisation
Knowing the best terms for all things Retro Sweet, I was able to begin the process of writing relevant content. Simply putting a Keyword in was not enough. "Stuffing" it in to a page was not either. To be relevant for Google, the Keyword had to be placed within the page in a natural way. It was almost like a game; how could I write unique and relevant content without overusing my chosen term?
There were also other tricks that I had no idea would help, for example tagging photographs on the page with the Keyword, making sure it was mentioned in my Meta Description (the few lines of text that a customer sees in the search results) and naming the page using the Keyword. Understanding that writing content was about literally everything on my website was a huge eye opener.
Sweet Links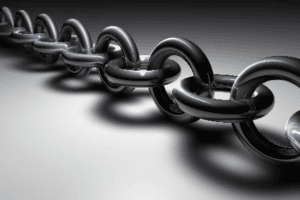 The third and most challenging is the Link building. This involves linking to other relevant sites as well as getting others to link in to my site. My understanding is that each website is part of a large index. By linking in to other sites and them to you, it's a bit like saying "yes, that website knows what it's on about and contains relevant information". Forgive me, I'm not the best when it comes to tech-talk and language!
Sweet Sweet Results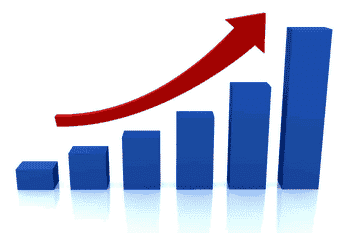 Don't get me wrong; I do not profess to be an SEO whizz-kid. I'm still learning. What I can now do though is make my product as easily accessible and available as possible to my customers. Consumers know what it is they want these days. If they wanted to browse through rails and shelves they would most likely spend an afternoon in a Shopping Centre or High Street.
Learning SEO has been like finding the lead that takes the proverbial horse to water. Having good SEO on each page is as good as having the best salesperson in a shop with you at all times. It allows me to direct customers to what they are looking for. Provides me with a greater chance of reaching my audience before they choose a competitor. The best part is it's free. It requires a little time each day for me, but really has made selling Refreshers and a whole bundle of other Retro Sweets, Hampers and Sweetie gifts a reality.
" Harry O'Reilly | Lolly's Sweet Treats
https://www.seotraininglondon.org/wp-content/uploads/2016/03/refreshers.png
262
349
Danny Richman
/wp-content/uploads/2016/08/SEO-Richman-Logo.png
Danny Richman
2016-03-15 18:15:07
2016-09-15 10:31:04
How Learning SEO Helped to Sell my Sweet Refreshers