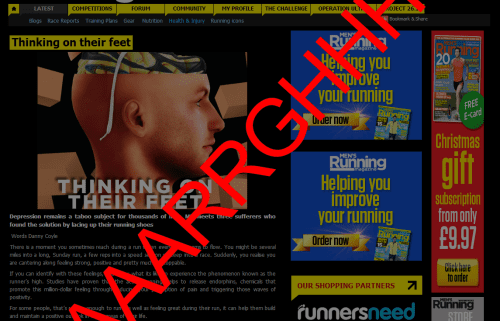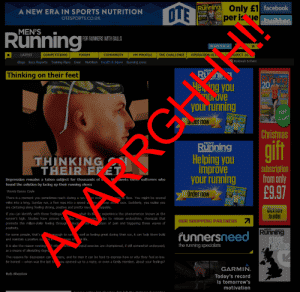 I have recently been consulting for a medium-sized publishing house who produce a range of printed magazine titles. As is the case with many print magazine and newspaper publishers, they have noticed a significant drop in subscriptions, retail sales and advertising revenue.
Because of their history as a print publisher, their websites have always been viewed as secondary to their print titles. New content is initially published in the printed magazine and then released to the website a month or so later. Very few resources are made available to the website. Articles are posted to the site by the same team that work on the magazine with little thought given as to how visitors may want to read, search or navigate their way through the articles.
Take a look at these charts showing the 5-year trend of people searching for popular topics on Google relative to the people searching for magazines on the same topic. Note, we are not comparing the number of people searching, only the trend of one compared to the other: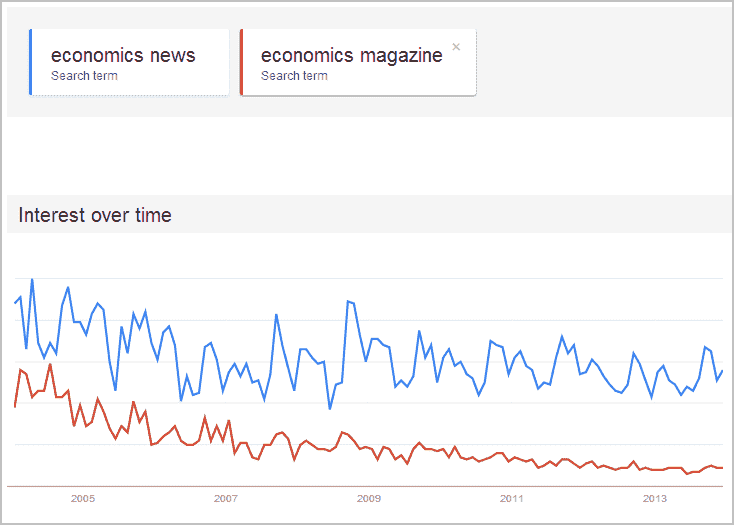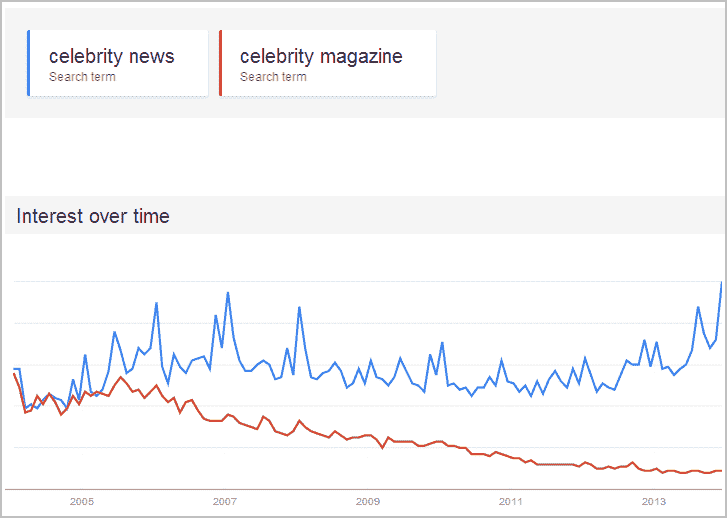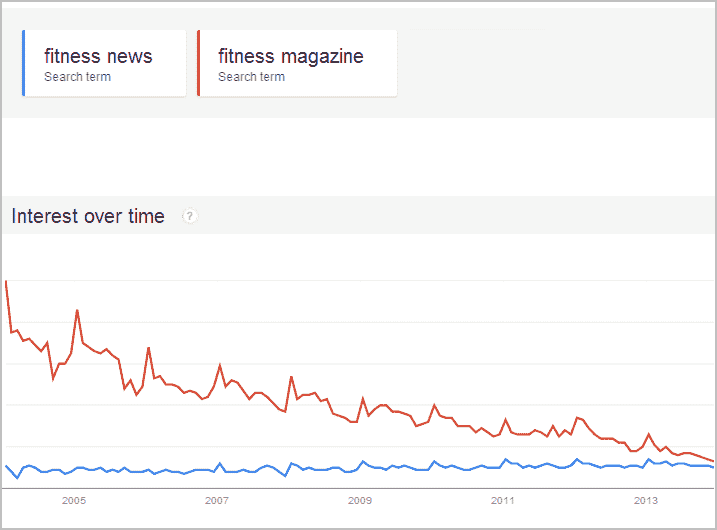 It is as clear as day that while fewer and fewer people are searching for print magazines, there is no less interest in the topics those same magazines cover. This same trend is seen on almost any topic you might care to research. How much more evidence do publishers need that the public are interested in their content but increasingly less interested in buying it in paper form?
Take a look at this fairly typical example of a website from a magazine publisher who stubbornly refuses to see the writing on the wall: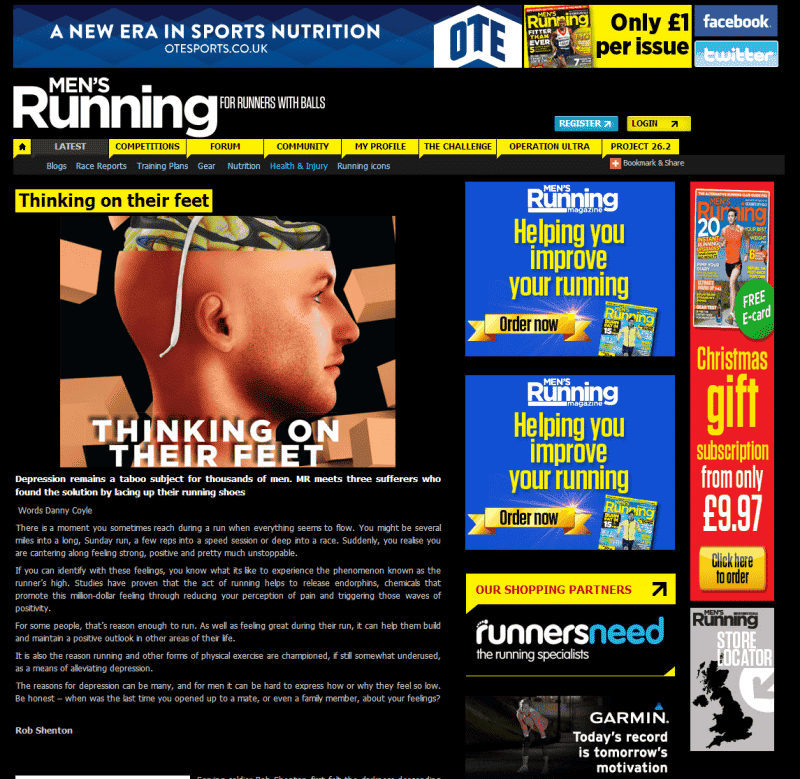 The website has little content of any real value. It serves largely to promote subscriptions to the printed magazine. The only real editorial content is a few aged articles written for print with titles that give little thought as to how people might search for, browse or access the content online. The design and usability of the site is poor. Even the most basic SEO techniques have been ignored including a lack of Meta descriptions on the article pages. Each page is plastered with obtrusive, animated ads that distract from the content. The reader's forum resembles a ghost town where some of the "most recent" posts took place over 6 months ago.
I don't wish to pick on any individual title or any individual publisher. The 'Men's Running' website is pretty typical of many small to medium-sized publishing houses in the UK. What does upset me is that working within each of these publishing companies is often a devoted team of writers and editors producing excellent work who care deeply about the future of their industry.
The owners of these companies watch their circulations decline month after month and become paralysed with the thought of investing additional resources in their websites. Some mistakenly believe that converting their print titles to PDF or In-design versions for tablets is the magic solution. Perhaps they still live in the misguided hope that their print circulations will eventually recover without requiring them to take even a single step outside of their comfort zone?
Just take a look at what happens when a publisher becomes truly enlightened: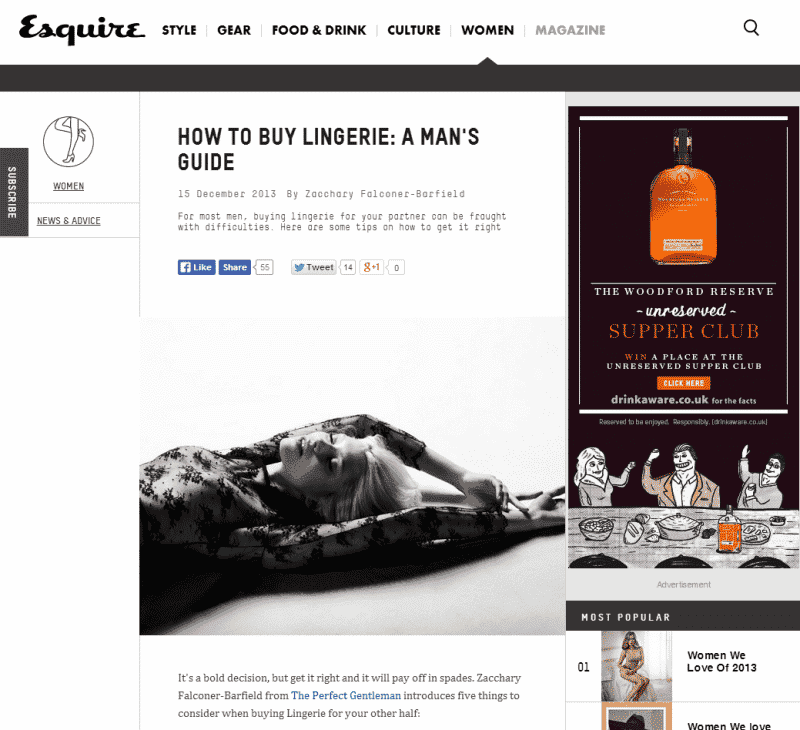 The Esquire website is a quality product arguably better  than the printed version of the magazine. The plentiful content is adapted for the medium, the advertising is unobtrusive, the design is clean, uncluttered and discoverable. The site is fully responsive; it reads equally well on a 30" monitor or a 5" smart-phone display. As a result, their organic search traffic has more than doubled in the past 12 months:

Your readers want to access your content on their laptops, tablets and smart-phones. Your advertisers want to promote their brands in a digital (and more measurable) format. Your writers want their creative content to be accessible to a global digital audience.  Shnitzel Crespigny Shulman
This isn't a decision about whether or not to invest in digital. It is a decision about whether you want your company to survive or die.


If you would like to hear more thoughts about online marketing, please follow me on Twitter
Follow @DannyRichman

https://www.seotraininglondon.org/wp-content/uploads/2013/12/mens-running-argh.png
487
500
Danny Richman
/wp-content/uploads/2016/08/SEO-Richman-Logo.png
Danny Richman
2014-07-18 14:41:55
2017-01-31 17:56:43
Why Most Magazine Publishers' Websites Stink