Does your website suffer from one of these 8 common personality disorders?
Websites are a lot like people. They each have their own particular traits that reveal a huge amount about the people behind the organisation or business. Which one of these common personality types does your website reveal?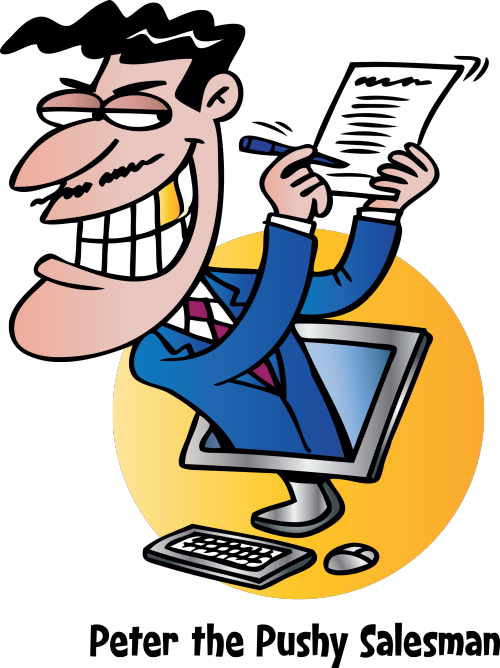 Peter is the guy (and isn't it always a guy?) you meet at a party who thrusts his business card in your hand while proclaiming loudly how he's going to make you richer, happier, healthier or more attractive. Peter just loves the sound of his own voice and lacks a single empathetic bone in his entire body.
Peter's website has multiple pop-ups which don't disappear unless you agree,  "I don't want to be richer, happier, or live longer". Peter feels really smart about having a website that gets a ton of visitors to give him their fictitious email addresses.
---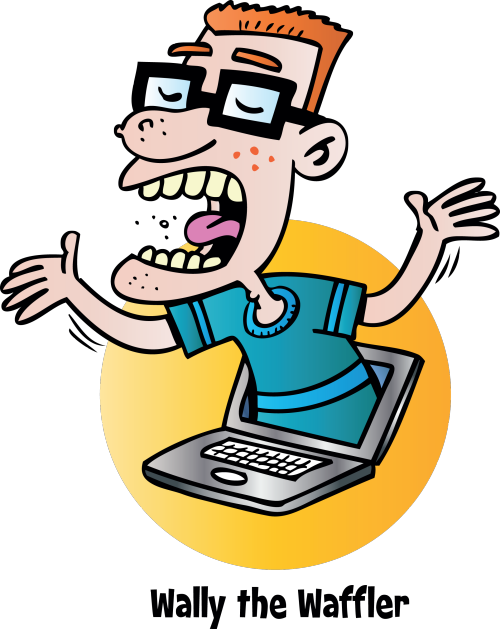 Wally is the guy who can't communicate without using technical jargon, buzzwords or acronyms. Wally lacks any desire to understand what really matters most to his customers or what language they might use to describe their problems.
Wally's landing pages consist of 10,000 words of unbroken paragraphs in an 8-point font. Wally worries that using plain-English to describe his products or services, might just lead his customers to realise that he doesn't actually understand them himself.
---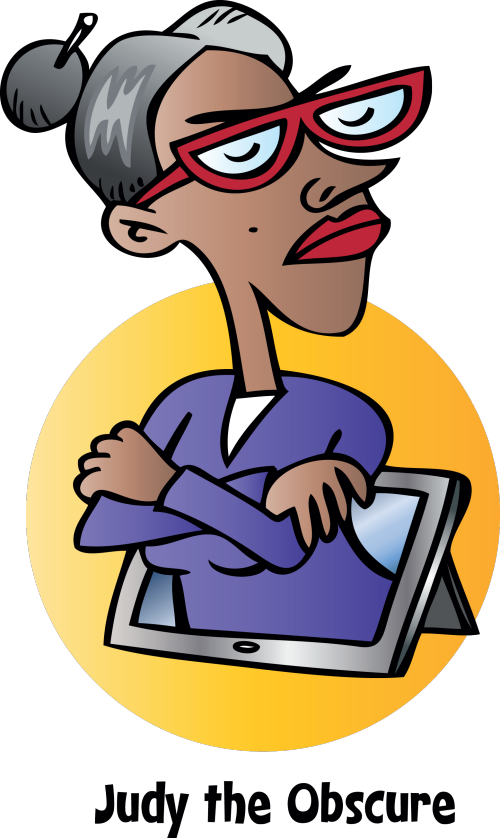 Judy is a woman of mystery; a real closed book. While her outward appearance is initially appealing, you will never make a real connection because Judy is giving nothing away.
Judy's website makes it impossible for you to find out the information you actually need to do business with her. She won't reveal her pricing or delivery charges until you have fully completed the checkout process. The only way to contact Judy is via an enquiry form.  
---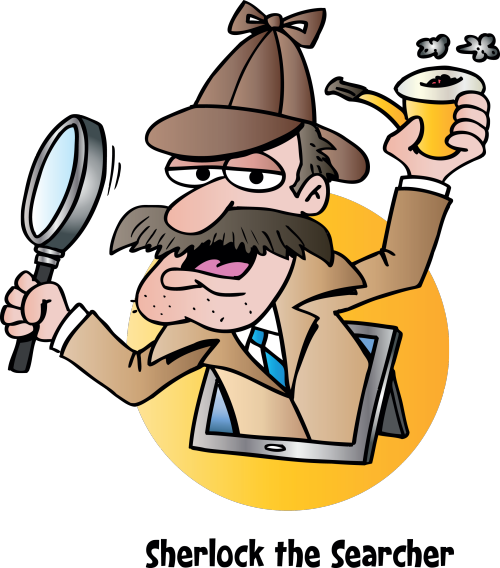 Sherlock is the guy who constantly repeats himself. Ask him about "cheap flights" and he will just spit out a long list of related phrases such as "affordable travel" or "budget vacations".
Sherlock is so focused on making his website look relevant to Google that he has completely forgotten how to communicate with real human beings.
---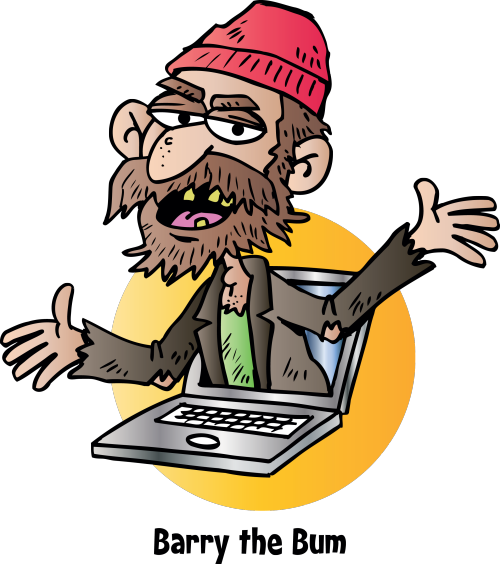 Barry doesn't care much about personal appearances.  He is unshaven and dresses as though he has been sleeping on the streets.
Barry designed and built his website using Microsoft FrontPage in 1998 and sees no reason to update it. The colours all clash and the font is in flashing Comic Sans. Barry doesn't realise that customers form their opinion of his business on the quality of his website.
---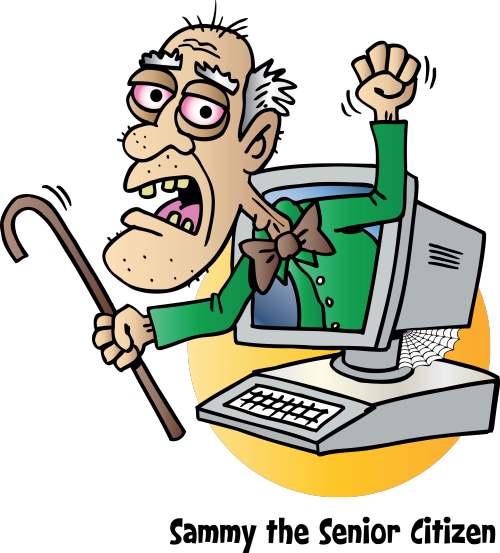 Sammy likes to take his time. He drives around in his 1953 Austin A30, never going above 15mph, and uses a Zimmer frame to walk.
Sammy's website takes 12 seconds to load, displays uncompressed images on the home page and reminds you of the good old days of dial-up modems. Mobile-friendly?  Sure, if you are using a Nokia 6210.
Sammy hasn't realised that his customers now live in the 21st Century and will have browsed and checked out of his competitor's website long before the logo has loaded on his home page.
---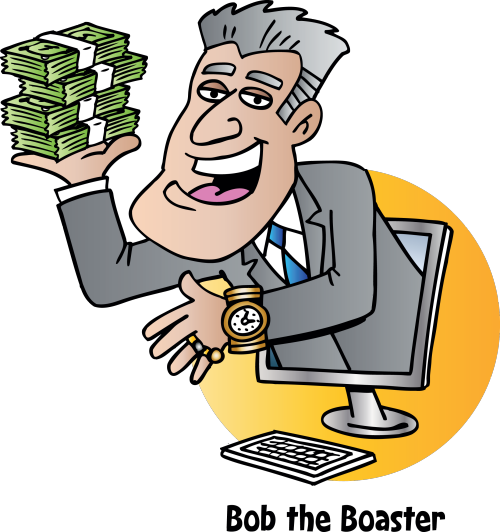 Bob loves to tell you about his Caribbean villa and his Bentley GT convertible while he flashes his gold Rolex watch in your face. The truth is that Bob lives in a one-bed council flat in Elephant & Castle. He works from a laptop in the front room watching repeats of Judge Rinder.
Bob's website uses the word "we" when it should say "I", displays a bogus mailing address that he bought online. Bob writes all of his own testimonials and bought 10,000 fake Twitter followers from Fiverr.com.
---
All images are copyright Richman SEO Training and may only be reproduced used with a citation and link back to the original source.
https://www.seotraininglondon.org/wp-content/uploads/2016/10/admin-ajax.php_.png
400
299
Danny Richman
/wp-content/uploads/2016/08/SEO-Richman-Logo.png
Danny Richman
2016-09-19 14:36:06
2017-05-09 12:24:22
What does your website reveal about your business?