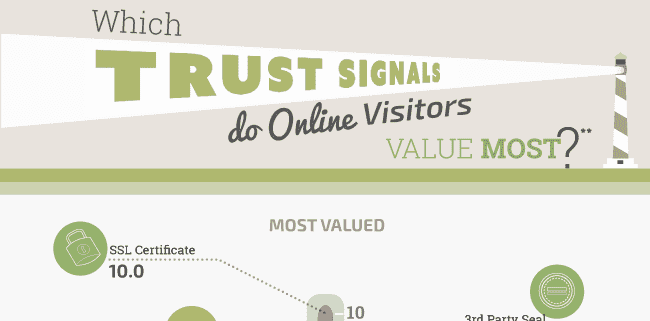 A 2015 survey by YouGov showed that, when shopping offline, 71% of consumers preferred to buy from a small business. When shopping online, however, the majority of consumers preferred to buy from a big business; citing "trust" as the main reason for their change in preference.
Owning a well-known, brand name is obviously an important factor in this decision. It did however make me think about what a small business could do to increase the perception of trust for their online visitors. 
I conducted an online survey in which 1,027 consumers were asked to rank a number of online trust signals in order of importance. This infographic shows the results of that research. The scores attributed to each trust factor are based on both the number of respondents and the weight they assigned to each trust factor.

Click to see a glossary of terms used in the study.
SSL Certificate

An SSL certificate is installed on a web server to encrypt communication between the server and the user's web browser.
This helps to secure sensitive information and verifies the identity of the website owner. In addition, a small padlock icon will appear in the users' address bar with the abbreviation HTTPS to indicate that the connection is secure.
The cost of adding an SSL certificate to your website is from approximately £50 ($75) per year.
Third Party Seal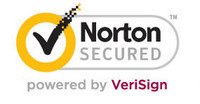 Companies such as Norton offer a visual seal that when displayed on a website indicates to the visitor that the identity and legitimacy of the website owner has been verified.
Costs:
The cost of adding Third Party Seal to your website is from approximately £150 ($225) per year.
Third Party Reviews

Customer reviews and testimonials can help to establish trust and reputation. Companies such as TrustPilot and Feefo offer third-party, verified reviews which help to ensure the legitimacy of the reviews provided.
Costs:
The cost of adding a Third Party Seal to your website is from approximately £50 ($75) per month.
Professional Accreditations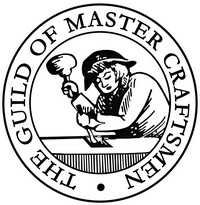 The ability to display your membership of a professional body or association e.g. The Guild of Master Craftsmen, can help to establish trust and reputation.
Costs vary by industry and professional body.
Physical Address and Landline telephone number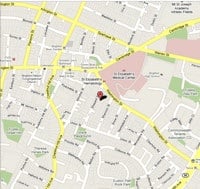 Displaying fixed contact details on a website can help to establish a physical location. This increases the perception of trust and stability for online visitors.
If you work from home and do not have no land-line number or trading address that you wish to publically display on your website you may wish to consider these virtual alternatives:
Costs:
Skype offer a personal number service from £3.50 ($5) per month
MailBoxes Etc. offer a virtual high street address from £10 ($15) per month.
Privacy Policy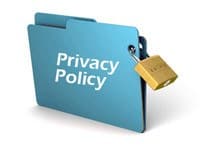 A Privacy Policy is a page on your website that explains how your online visitors' personal information will be used. This can help to reassure visitors that their personal data will not be used in an unauthorised manner or sold to a third party.
Costs:
You can use these free privacy policy generators from Shopify or Iubenda
Professionally-designed website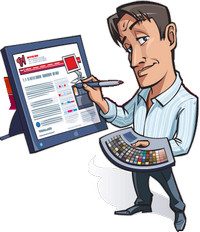 A professionally-designed website is an indication that you have invested time and money to present your products or services in a clear and professional manner. DIY website-building software often results in generic, template-based sites that may offer poorer usability and aesthetics.
Costs
The cost of a professionally-designed website will vary enormously depending on functionality and content of the website and the experience of the web designer.
Recommended UK-based web designers:
Testimonials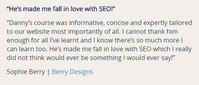 Legitimate reviews and testimonials displayed on your website can help to build trust and reputation. A testimonial from a recognised source e.g. newspaper, celebrity or dignitary may carry more credibility than one from an unknown source.
About Us Page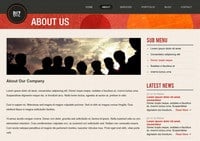 A page on your website that describes the history of the business and founders can help to enhance trust and legitimacy.
Pictures of the staff/owner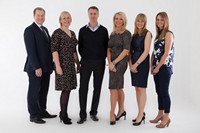 Displaying images of the people behind the business can help to reduce a sense of anonymity for online visitors. Images of the business founders indicate that you feel comfortable enough to stake your personal reputation on the products or services you supply.
Costs:
The cost of hiring a professional photographer will range from approximately £200 ($300)
Social Media Icons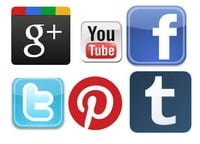 Icons displayed on your website that link out to your company's Social Media profile pages can help to establish social proof. Visitors will want to see that several other consumers have "liked" your page, that your page is frequently updated and free of negative comments.
Costs: Free
Company Blog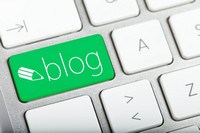 A frequently-updated company blog containing news, updates and helpful information can help to indicate that your business is active and committed to providing great service to your customers.


If you want to learn more about digital marketing, follow me on Twitter Follow







Download this infographic.
https://www.seotraininglondon.org/wp-content/uploads/2016/01/Raster-650-px.png
2378
650
Danny Richman
/wp-content/uploads/2016/08/SEO-Richman-Logo.png
Danny Richman
2016-01-21 10:08:40
2017-12-05 15:12:34
What Makes Online Visitors Trust a Small Business?