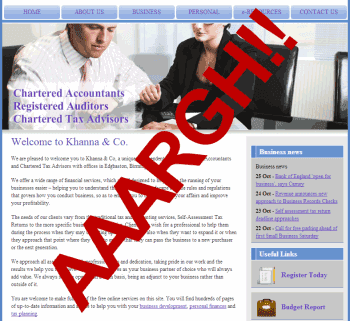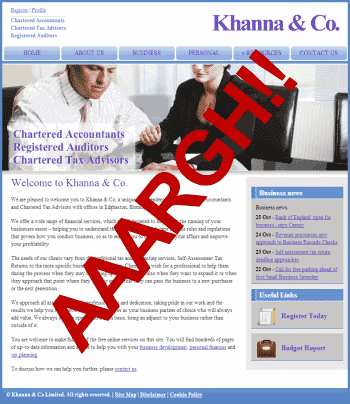 One of the things I love most about my work is that I get to meet a lot of different people in a variety of different business sectors. Recently, I have been working with a lot of accountancy firms. Some are small single-partner firms and others global corporations. It has been really interesting getting to know their industry so well and to hear about some of the challenges they face in growing their practise.
One issue that seems to affect many accountancy practices is that they find it difficult to differentiate themselves from their competitors.  If you visit their website you may struggle to see any information that would help you  feel able to choose one over the other.
Accountants' websites are typically filled with generic statements such as:
"We provide a wide range of services"

"We provide tailored advice"

"Our rates are competitive with no hidden charges"
These statements do little more than state what should already be obvious. Why would you ever use an accountant that didn't offer these benefits?
Improving Conversions
A recent study investigated which factors had the most impact in convincing online visitors to stay on a website and make an enquiry. By a very long measure, the single most influential factor that positively impacted conversion rates was reducing the amount of text on the page and having a simple, clean and uncluttered site. This probably won't come as any surprise.  You are an online visitor and probably feel exactly the same way. And yet, when we look at most accountants' websites they fall very far from this description.
Take a look at this sorry example below from Duncan & Toplis – Can they seriously believe that anyone  (other than their own partners) will read this large block of dull and generic text on their home page?  [There goes my chance of ever gaining Duncan & Toplis as a client!]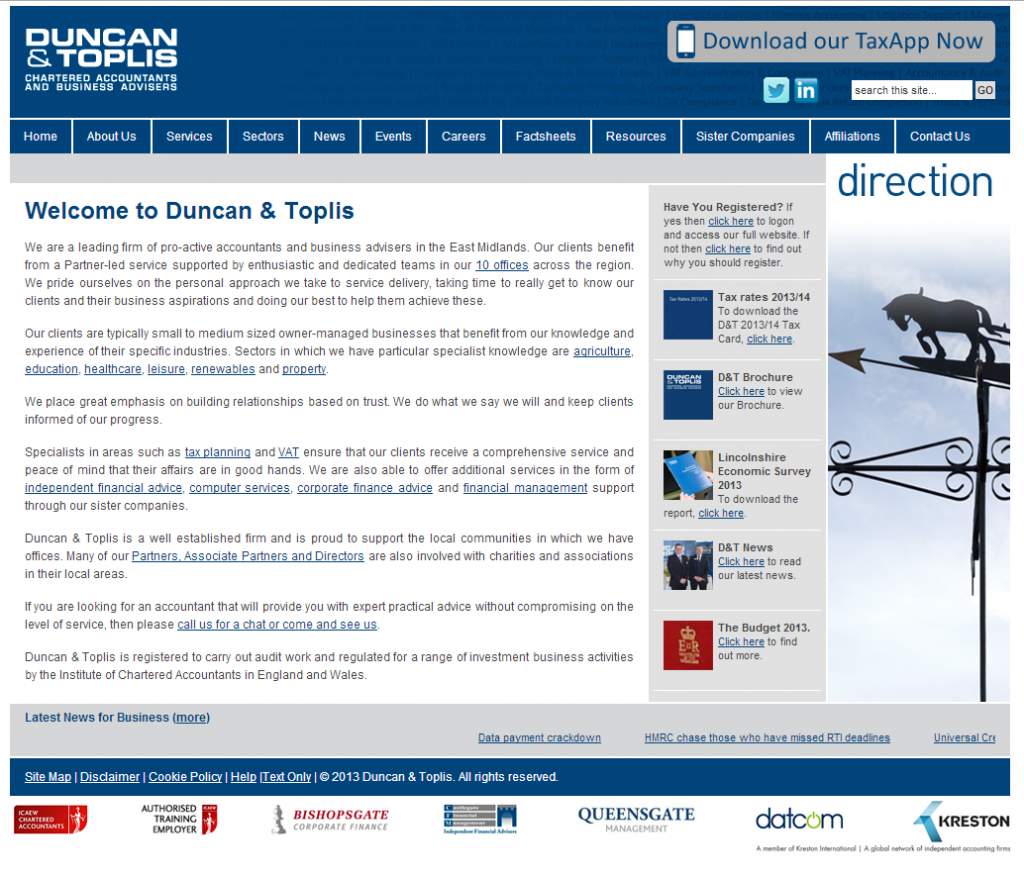 Why people visit an accountant's website
Online visitors have come your website for one of the two following reasons:-
1) They know who you are and they just need to contact you
2) They have a problem that they need to solve and want to know if you can solve that problem.
If they fall into the former category, you need do little more than make it easy for them to find your contact details (preferably a telephone number on the top right of every page and a separate contact page with all of your contact details.)
If they fall into the latter category, they want to know:
Can you solve my problem?

What evidence is there that you will solve my problem?

How can I feel reassured that you are honest and reliable?

Will I be able to afford your fees?

What is the next step I need to take?
Don't try to give detailed answers to all of these questions on the landing page. Use the landing page as a signpost to direct visitors to internal pages that provide the fine details and which then leads them through to the contact page. Wherever possible use images to replace any unnecessary text.  
If you want to see a great example of how this should  be done, check out this wonderful website from Haines Watts below. A simple, uncluttered site that clearly shows that they have a real understanding of who their clients are and how they want to be seen as a brand.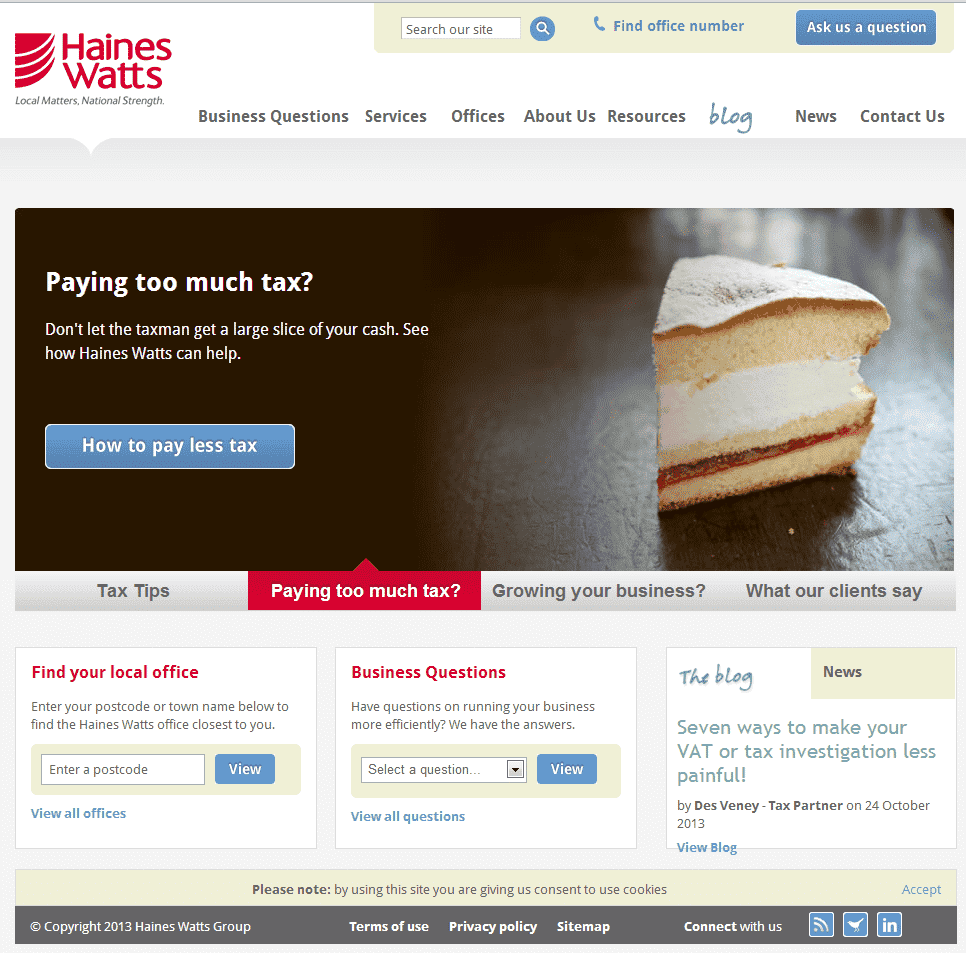 You really don't need a marketing department, an external marketing agency or even a consultant like me to make big improvements to your site; this really isn't rocket science. The process starts by asking yourself some very basic questions about your business:
Why am I in business?

What is my promise to my customers?

Who do I want to serve?

How do I differ from my competitors?
By answering these questions honestly you can then start to develop a clear marketing strategy that will affect every aspect of how you communicate and interact with your clients.
If you are happy to rely solely on word of mouth to gain new clients, that's absolutely fine; but do be aware that you are the person responsible for limiting the growth of your own business.
https://www.seotraininglondon.org/wp-content/uploads/2013/10/aargh.png
404
350
Danny Richman
/wp-content/uploads/2016/08/SEO-Richman-Logo.png
Danny Richman
2013-10-30 08:52:12
2016-09-15 10:34:19
Why Most Accountants' Websites Stink