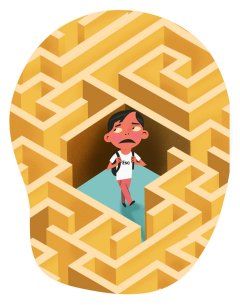 SEO is a practise that can take less than a day to learn but a lifetime to master. Although ranking at the top of Google's search results for highly-competitive keywords will always be challenging, there are still many opportunities for smaller businesses and blogs to gain strong visibility on Google.
By understanding some of the basic principles of SEO such as keyword research, on-page optimisation and link-acquisition (all covered in this article) you will soon be driving a regular flow of search traffic and customers to your website.
What makes a website rank higher on Google?
When you perform an online search, Google is attempting to show you results in order of those meeting the following conditions:
• Are relevant to your search query
• Are from trustworthy and authoritative websites
• Will satisfy your needs
If you can make your pages more relevant, more trustworthy and more satisfying than the other pages currently appearing in the search results, you have every chance of seeing your own website in the highest position. Although there a few technical elements to consider, mastering SEO is almost indistinguishable from mastering the ability to create a high-quality website.
How to do Keyword Research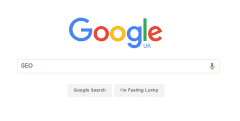 The first step to learning SEO is to think about the search terms, or keywords, that you are trying to rank for on Google.
Let's imagine that you own a website that sells women's' clothing. If you type the word "dresses" into Google UK, you will soon notice that most of the results are from high-profile sites such as Asos.com, Netaporter.com and MarksandSpencer.com.
If you run a small business that does not yet have the reputation of these well-known brands, you may find it difficult to get your site appearing close to the first page of search results for such competitive search terms.
You may instead wish to consider targeting a search term such as, "flattering dresses for a big belly". While this may not attract nearly as many searches as "dresses", it will much easier to rank for prominently on Google.
Larger brands often neglect these lower-volume, more-specific searches. The traffic these searches generate is far less attractive to a website that receives millions of visitors every day. There are several tools that can help you identify some of the less-competitive keywords in your industry.
How to make your web pages look relevant to Google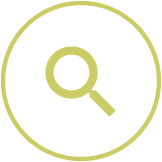 Once you have identified a keyword that is competitively-achievable and pertinent to your business, the next step is to create a page on your website that looks as relevant as possible for that keyword. By including the search term in your page title, page heading and the body content you will be helping Google understand that your page is helpful to people performing that search.
It also a good idea to include words and phrases closely related to the target search term within your page content. For example, articles that discuss, "flattering dresses for a big belly" may also include terms such as "fuller figure".
How to keep search visitors engaged and satisfied
A page can look relevant for a search term, but still fail to satisfy the search visitor. I have listed below some of the most common issues that cause visitors to jump back to Google looking for a better result:
• A website that has not been professionally-designed
• Content that contains spelling and grammatical errors
• Content that does not cover the topic in sufficient detail
• Content that duplicates information that could be found elsewhere
• Poorly-formatted content that makes it difficult to read
• Content that is obscured with intrusive pop-ups and overlays
If you create high-quality content that avoids the issues listed above, you will have every chance of keeping search visitors engaged and satisfied.
What are some common SEO Myths?
Is SEO is a Dark Art?
Until as recently as 2012, there were several "black hat" techniques that were effective in getting low-quality websites to rank prominently in Google's search results. As a result, several unscrupulous practitioners set themselves up as SEO "experts" and charged for their services.
These practitioners gave the industry a bad name and left many business owners believing that SEO was a "dark art" practised only by slippery characters. If you run a business, you probably still receive a regular flow of spam emails from shady companies offering cheap SEO services.
To stamp out this practise, Google introduced the Penguin update to penalise websites that had been using these techniques. As a result, many websites that had previously been ranking well on Google disappeared from the search results. In some cases, these websites no longer appeared on Google for even their own business name.
While there are still some shady SEO techniques (e.g. Private Blog Networks) being used; the time, cost and effort required to apply them makes them a far less attractive option. There is also an ever-increasing likelihood that Google will find ways to penalise sites using these techniques making them a high-risk option for any legitimate business.
Due to the efforts made by Google to penalise those engaging in "black hat" techniques, the reputation of the SEO industry has improved immeasurably. SEO is now seen as an attractive and viable marketing strategy for even the most-reputable organisations.
Is SEO expensive?
If your aim is to gain a strong visibility on Google for highly-competitive search terms such as, "car insurance", "credit cards" or "pay day loans" etc., you are likely to need the help of a skilled and reputable SEO agency or the resources of an experienced in-house search marketing team. Even with these resources, ranking prominently on Google for such competitive terms will take a considerable amount of time, cost and effort.
If, however, your aim is to rank for less competitive terms such as "Accountants in Axminster" or "Beauty Salons in Birmingham" the only expense involved is the time and effort required to improve the relevancy and authority of your own site. For less-competitive search terms, there is really no need to pay for the services of external SEO consultants.
Does Google keep changing the rules?
While it is true that SEO is a dynamic and fast-changing industry, most of the updates that Google makes to their algorithms are simply an attempt to prevent manipulation of the search results. Google also want to ensure that their users are being shown fast, secure, mobile-friendly websites with trustworthy content that is relevant to their search. If your aim is to create the best possible website for your visitors, then you should never have to worry about the latest updates from Google.
What is the best way to learn SEO?
There are a few different ways to learn SEO:
1) Self-taught SEO
By reading online guides and tutorials, you can learn about many of the basic techniques of SEO at no cost at all. You may, however, find it difficult to stay motivated as you work your way through the content. It may be difficult to understand how to apply what you have learned to your own website and business. You also won't be able to ask questions or seek clarification on topics that you find difficult to understand.
2) Group SEO Courses
Several companies offer SEO courses at which a group of people from different organisations learn general SEO theory together in a classroom environment. While the cost may be affordable, it may be difficult to apply what you learnt to your own business.
3) Private SEO tuition
Private SEO tuition may cost a little more than some of the other options listed above. It does, however, have the advantage that everything you learn will be 100% relevant to your website/business and be taught at your own pace. You will also have the opportunity to gain recommendations on improving your own website and ask questions of the trainer.
Conclusion
From my experience, most small businesses are still not applying even the most basic of good SEO principles to their website. If you would like to see the results that can be achieved in as little as four hours of learning SEO, please read some the case studies on my website.
However you choose to go about learning SEO, I wish you all the best on this exciting and rewarding journey on your path to building a high-ranking website.
https://www.seotraininglondon.org/wp-content/uploads/2016/11/navigate.jpg
305
240
Danny Richman
/wp-content/uploads/2016/08/SEO-Richman-Logo.png
Danny Richman
2017-01-31 17:36:14
2017-02-01 21:49:14
How hard is to learn SEO?